Private View at London Photo Festival 2017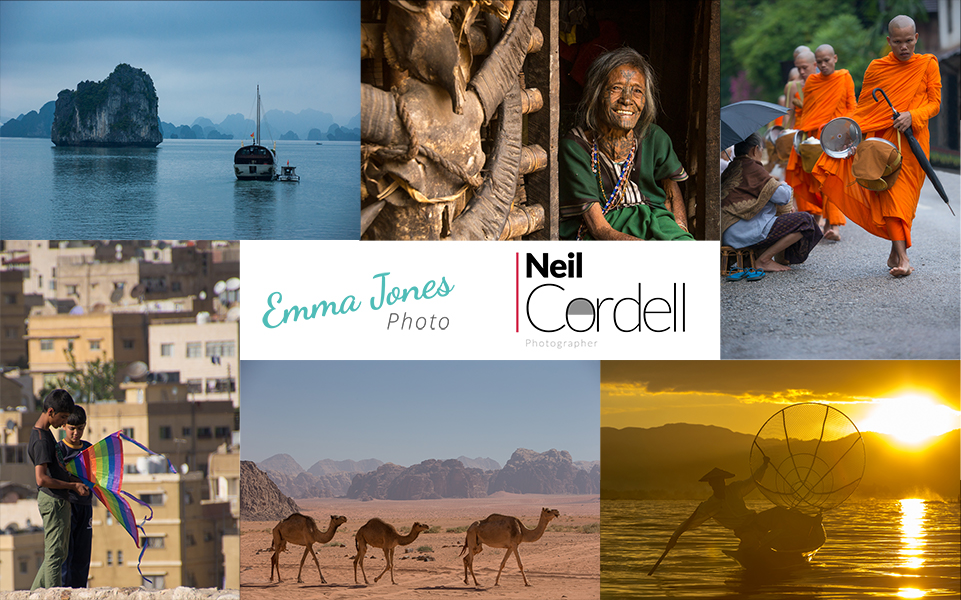 A great evening at the Festival…
Thank you to everyone who attended the Private View of this year's London Photo Festival which has the theme of Travel Photography. Both Emma and Neil have images (see above) being exhibited and welcome your feedback.
This year's judge, David Newton, had an unevious job of selecting the winners. Unfortunately, none of Emma's or Neil's images were selected by David from the large number of great photographs. Our images are available for sale either at the Festival or online from our website — if you saw our work in this festival then please do let us know if you are making an online purchase.
Congratulations to Henry Rice for winning the Best in Show for his fine art image Osaka shot in Osaka, Japan which portrays his memories of the place. Guy Needham was the 1st Runner Up for his image Hamar Green shot in Turmi, Lower Valley of the Omo, Southern Ethiopia and Anja Filipino was the 2nd Runner Up for her image Girl On A Bus shot in London.
Open every day until Saturday
The festival; is open every day from 11 am until 6 pm until Saturday 20th May 2017, so please make the effort to go and look at all the images. If you are in or near London then it is very easy to get to the festival — it is opposite Borough Underground station in the Crypt of St. George The Martyr Church, Borough High Street, London SE1 1JA.
Many thanks to the London Photo Festival Founders and Organisers, Emma Mapp and Kit Shad, for all their hard work.
There is also a Click 'n Clique evening on Friday 19th May 2017 from 6pm until 8pm where a number of photographers will be present, including Emma and Neil. Please feel free to come along and chat with us.